The moment we have been waiting for is just around the corner. The GreenJacket is up for grabs … or is it really up for grabs? We had stated that year after year, but every year for as long as I can remember Snippen has peak around corner first. This year the field is larger and stronger than ever. Will someone be able to undress our current Master?
The strong field is entering Soon Golf Course 12. September, where the battle of the Ruff Vikings will take place and blod will shed. Afterwards all vounds will be healed at The Cock's palace, also Palace Grill, Strip and Spa House.
The time has come to sharpen the clubs and fight for the green jacket. With Snippen holding on to the traditional and iconic Green Blazer for no less that 11 years
The Green Jacket- The Master
This is single stroke play. No help from anyone and for the winner none is required either. The jacket simple goes to the best and meanest warrior after 18 holes. No gimmick … or gimmies for that matter.
The Brown Jacket – Battle of the coming Kings
This is a straight head-to-head duel between two up and coming Kings. They are both well placed and climbing the latter on the World Amateur Golf Rankings (WAGR). These are the guys that use Irons to reach places all the other Ruff Vikings barely reach with the designated Driver. This is a battle to watch.
The Blue Jacket – Idealgolfer
We will honour IdealGolf (BlueCollar). For some it is not a matter of getting to the goal line first to be the winner. It is to complete your run closest to the given time …
There are will be plenty of other comps as well. In the good ruff spirit we will line up our traditional untraditional competitions, like Allah Akbar, Happy Gilmore. We have added a few new ones also. PolterGeist, GoldenDriver, SandMan, PinMan, GoldenTouch and TheRuler … least, but not last, well actually last, to give credit to the one and only Viktor …. The Ruler …
There is no place like the Cock's place
After finishing up our our great golf achievements, we will need to gather up and brag about them. Luckily The Cock has opened up his Palace Grill Spa and Strip club. We cant wait to jump in the 26 degree pool to cool off the steam. We will fill our sorry belly's up with great food as well, The Feast. All taken care of by The Great Cock. If you need to rinse your throat, which by the way is mandatory, bring your own god damn drinks.
Still not sure who this Cock is … are you up for a pic?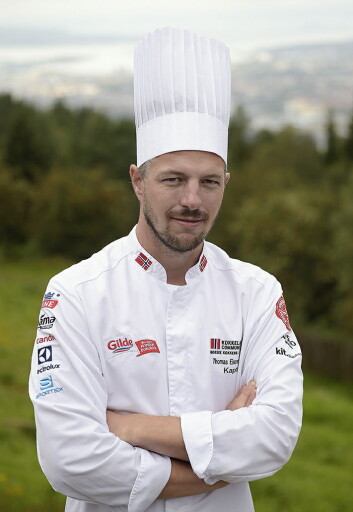 Details
Where: Soon Golfbane
When: 12/9-2020 1200
Cost: 100 NOK (Vipps ShortSwing or bring prize) or a nice prize for one of the winners, 300 NOK (Vipps The Cock) for the feast.
Results will be updated here when time has come.
Master:
BlueRibbon:
Brownie:
Happy:
Allah:
PinMan:
SandMan:
GoldenDriver:
GoldenTouch:
The Ruler:
The Caddie:
Poltergeist:
Please follow and like us: